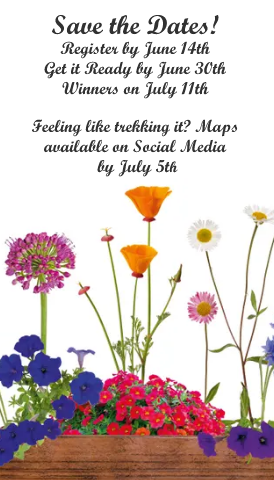 Do you love to garden? Are you excited to show off your green thumb this year? Then enter the South Side Slopes Flower Contest, open to all Slopes residents!
Focusing on the front-facing façade of your home, we will have prizes for:
1) Best Simple Planter (for those with little space but go above and beyond with a single pot or window box)
2) Best Front Garden (for those who have more than a simple planter and want to go all in)
3) Most Popular (where your vote will determine the best out there!)
To be eligible, your garden space must be at least 80% green. We love a good statue, but we want to see your green thumbs at work!
Submissions must be in by Wednesday, June 14th with garden spaces to be ready to photograph by Friday, June 30th.
Voting will occur between July 5th to July 10th and winners will be announced at our annual community picnic at Bandi Schaum Community Garden on July 11th.
Feeling like trekking it? Maps will be available on Social Media around July 5th to help you explore the beautiful gardens and enjoy the scenery.
The South Side Slopes Flower Contest aims to beautify the neighborhood and showcase the gardening talents of our residents. Whether you have a small space or a grand front garden, we want to celebrate your efforts and inspire others in our community. By participating in the contest, you can contribute to a more vibrant and welcoming neighborhood for everyone.