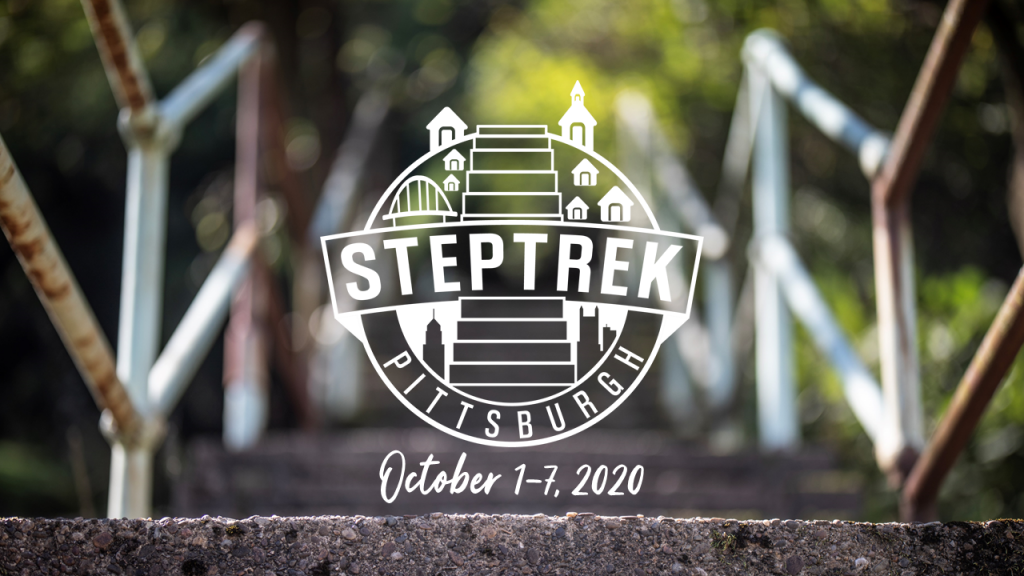 For 2020, there is one long StepTrek route that you may access from two different starting points. One begins at the top of the South Side Slopes at the public parking lot adjacent to intersection of Julia St. and Esop Way. The other begins on S. 21st Street, between the Mission St. Bridge and Josephine St. On-street parking is available on S. 21st Street.
From Julia St. – Start at #1 in the narrative.
From S. 21st St. and Josephine, start at direction #54 in the narrative.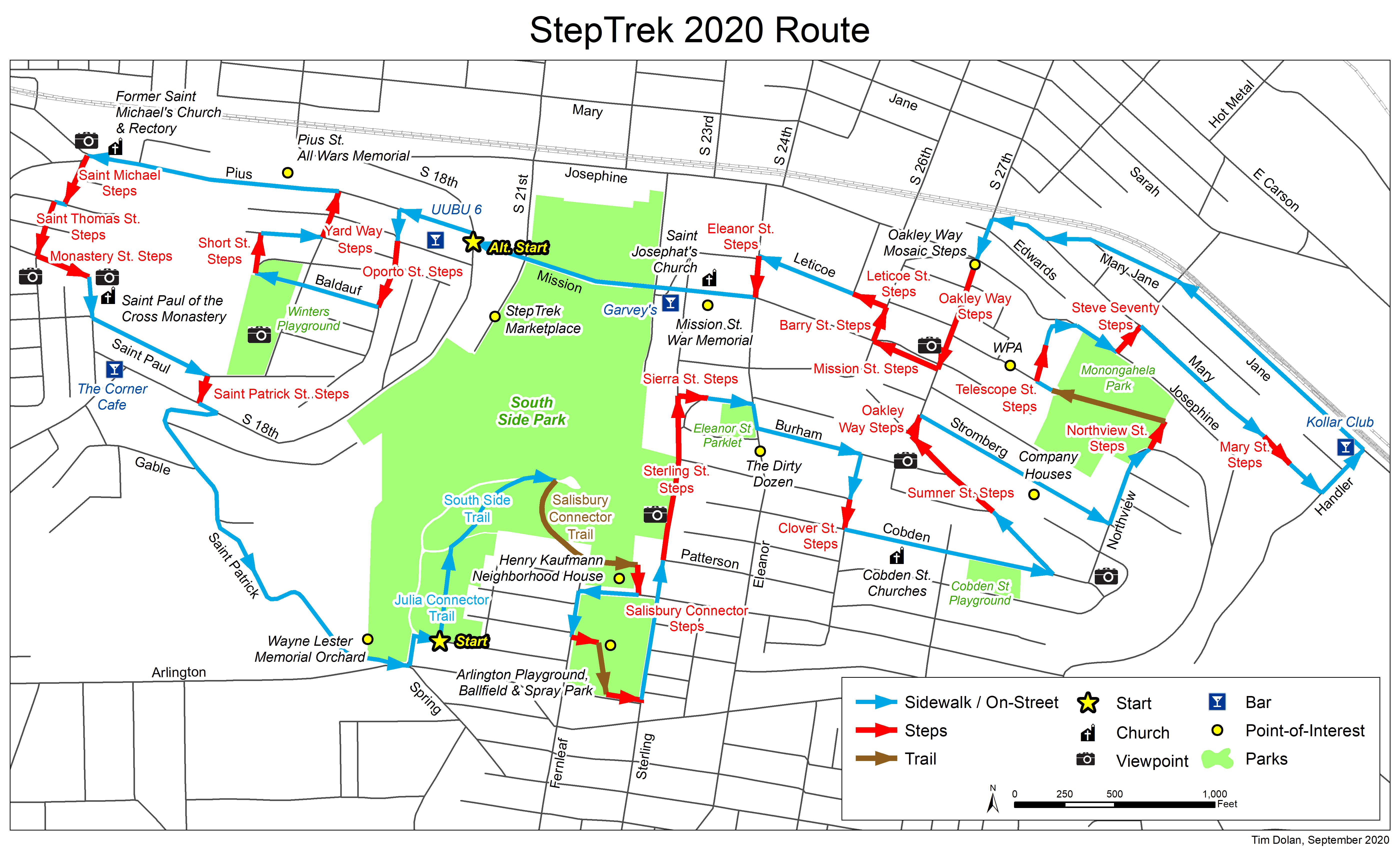 Don't forget to bring a fully charged mobile device to access the map and narrative.  You'll also want to bring water, snacks, a face mask, hand sanitizer and money for take-out food or drink.  
Can't get enough steps? Check out our Historic Route Series!