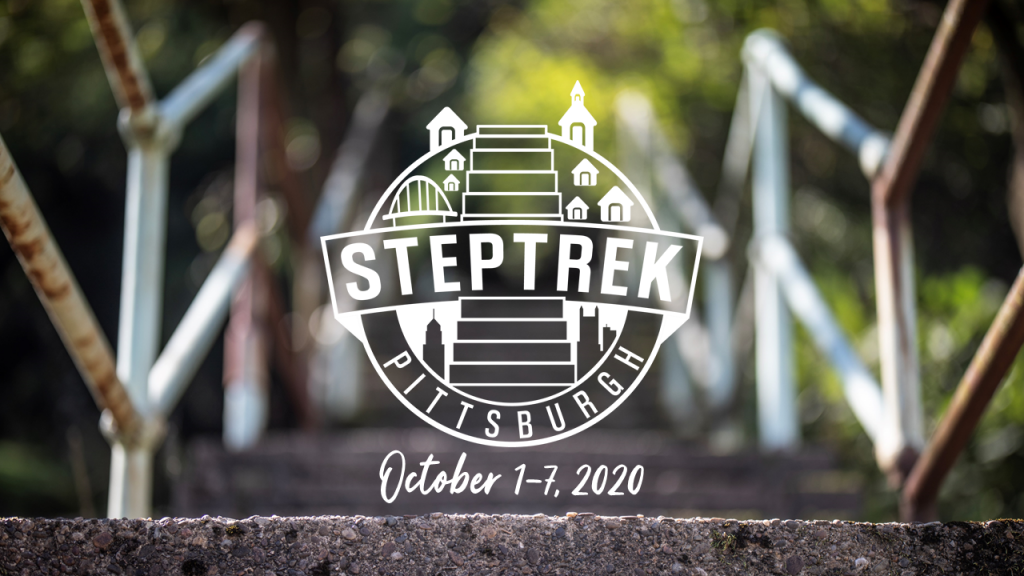 What is StepTrek?
It is a noncompetitive walk through the South Side Slopes neighborhood. It is a self guided tour using maps and narratives. There are a series of streets, sidewalks and public stairways to walk.
Can I register online?
Yes, at http://www.showclix.com/event/steptrek
What is the cost?
The 2020 event is pay-what-you-can.
Can I register on the day of StepTrek?
No, this year's event spans 7 days, so there is not an in-person event check-in.  The online pay-what-you-can registration includes access to the digital maps and route narratives that will be distributed electronically. This will allow you to walk the routes at any time from October 1-7.
Is there food or drink?
No, we have eliminated all gatherings from this year's event including the StepTrek Marketplace and water stops.   Click here to view a list of South Side food & drink businesses and their current status.
How do I access the maps?
You will receive an email that links to the route maps and narratives by October 1.
How do I pick-up the t-shirt I purchased?
All shirts will be mailed out in early October.